Leonor M. Aguilar-Guerrero
Ms. Aguilar-Guerrero has experience in banking, commercial financing transactions, real estate, urban and economic planning, federal financing, promotion and financial packaging of investment proposals.
She has been actively involved in various loan transactions representing banks and other financial institutions, particularly real estate financing and has experience with other commercial asset-backed financing. Furthermore, she has been involved in various real estate transactions and negotiation of commercial leases, besides structuring and negotiating purchases and sales of real property.
In 2008 she was nominated and confirmed by the Senate of Puerto Rico as Registrar of the Property. For her role in the planning and implementation of economic development and housing improvement programs, through public/private financing, the U. S. Department of Housing and Urban Development Agency honored her with the National Recognition Award for Public-Private Partnership.
Some of Ms. Aguilar-Guerrero's representative transactions and clients include:
Development of Hyatt's Hacienda del Mar Vacation Club Regime, the first timeshare project protected by the Registry of Property following the provisions of the Mortgage and Property Registry and the Puerto Rico Timeshare and Vacation Club Acts.
Representation of Hudson Housing Capital LLC, and its joint venture investment partner, Morgan Stanley, in the $400,000,000 acquisition and modernization of 33 housing developments intended for rental to persons of low and moderate income across Puerto Rico, using tax-exempt bond financing, Federal Housing and Urban Development HOME program and tax credits.
Representation of Banco Popular de Puerto Rico in commercial and construction loan restructurings and workouts involving multiple types of collateral, including a $200,000,000 participated mortgage settlement transaction.
As a member of the Puerto Rico Bar Association she has served in several commissions and has served in the correction panel of Puerto Rico's Supreme Court Board of Bar Examiners.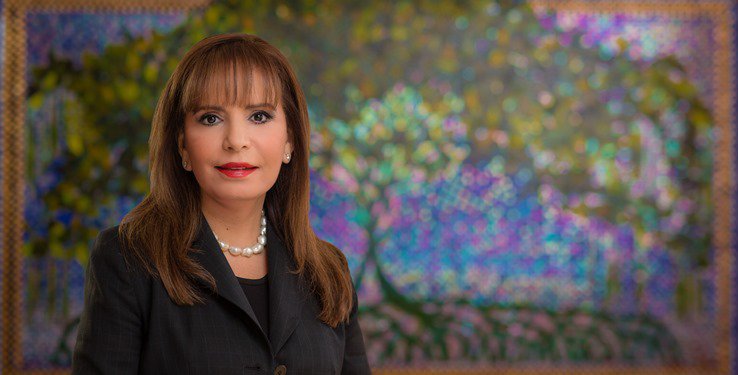 Special Counsel, Real Estate & Finance Practice Group
270 Muñoz Rivera Avenue
Hato Rey, Puerto Rico 00918
Education
MBA, I.E.S.A., Caracas, Venezuela
JD, Central American Catholic University, Managua, Nicaragua, 1978
MA, Center of Tributary Law (C.I.E.T.) Buenos Aires, Argentina
Bar Admissions
Commonwealth of Puerto Rico
U.S. Court of Appeals 1st Circuit
Certified Legal Specialty
Memberships
Puerto Rico Bar Association
Puerto Rico Notary Association
Puerto Rico Society of Planners