McV News
August 3, 2018
The McConnell Valdés Disaster Relief Fund, established by the firm after the passage of hurricanes Irma and María, awarded $60,000 in grants to seven non-profit entities in Puerto Rico. With contributions from McConnell Valdés, its attorneys, staff, and member firms from Lex Mundi, the world's leading global network of independent law firms, the McConnell Valdés Disaster Relief Fund raised $90,750 - including the $60,000 awarded - to help families and communities in need.
The Fund invited Puerto Rico-based not-for-profit organizations managing programs and initiatives in the health, education, environmental, and economic development sectors to submit proposals. Grants were awarded to the following organizations: Centro Esperanza, Centros Sor Isolina Ferré, Corporación de Servicios de Salud y Medicina Avanzada (COSSMA), Incubadora Microempresas Bieke, Instituto Especial para el Desarrollo Integral del Individuo, la Familia y la Comunidad (IDIIFCO), Instituto Nueva Escuela, and Programa de Educación Comunal de Entrega y Servicio (P.E.C.E.S.).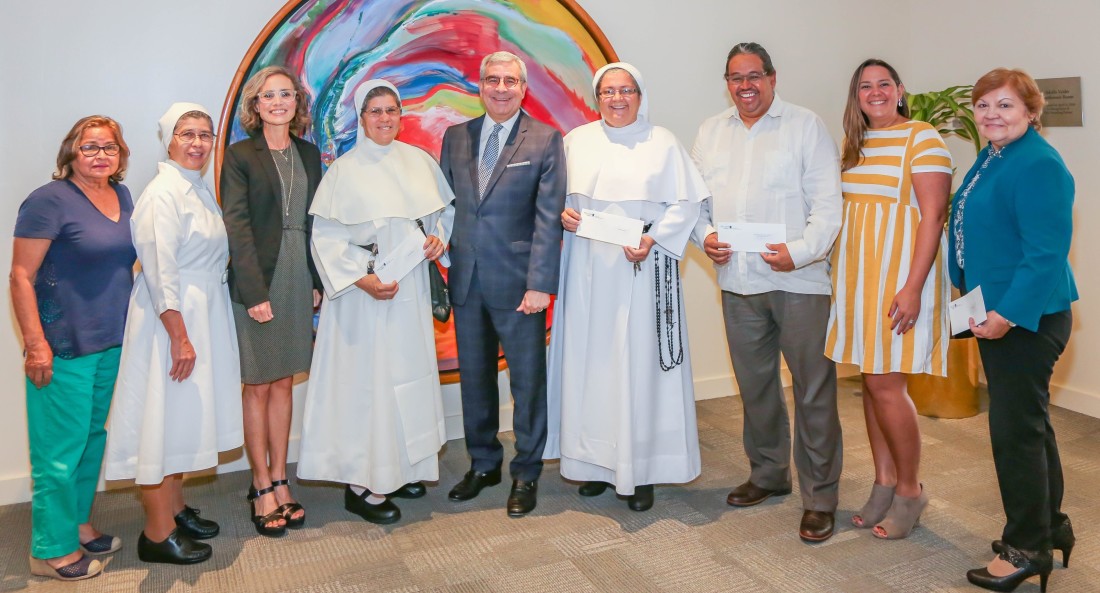 Left to right: Nilda Medina, Incubadora Microempresa Bieke; Sor Cecilia Serrano, Centro Esperanza; Yadira Valdivia, Centros Sor Isolina Ferré; Sor Mirna Santana, IDIIFCO-Maricao; Arturo García Solá, director general de McConnell Valdés; Sor Julia Cintrón, IDIIFCO-Guánica; José Oquendo, P.E.C.E.S.; Anabel Martínez, Instituto Nueva Escuela; Isolina Miranda, COSSMA.
The content of this McV Alert has been prepared for information purposes only. It is not intended as, and does not constitute, either legal advice or solicitation of any prospective client. An attorney-client relationship with McConnell Valdés LLC cannot be formed by reading or responding to this McV Alert. Such a relationship may be formed only by express agreement with McConnell Valdés LLC.