Overview
Since 1946, McConnell Valdés has been Puerto Rico's preeminent full-service law firm. Today, the firm is proud to expand this reputation by serving as trusted legal advisors – and business partners – to a diverse group of private and corporate clients in Miami.
By leveraging the deep knowledge and exceptional track records of both our Florida and Puerto Rico attorneys, outstanding back office support services, and extensive firm-wide resources, McConnell Valdés Miami offers both critical strategic advantages as well as competitive cost efficiencies.
McV Miami provides legal services to a diverse roster of clients that range from individuals to real estate developers and financial institutions in areas that include white-collar and criminal defense, Office of Foreign Asset Control (OFAC), labor, real estate, commercial financing, bankruptcy and workout matters, among other disciplines. McV Miami also serves as a highly effective legal and business platform for Latin American clients.
At McConnell Valdés Miami we are more than legal advisors. We work together with clients, become their partners and focus on their business success.
Map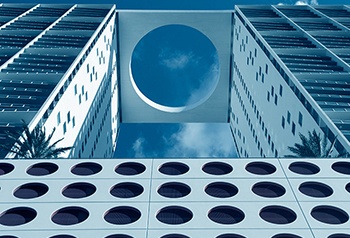 Miami Attitude
Top clients. Top work. Outstanding results. These are the hallmarks of McConnell Valdés and the reason we grew to become PR's largest law firm, collaborating with and working across the table from many of the AmLaw 100.
Puerto Rico Advantage
McConnell Valdés Puerto Rico will support McV Miami, allowing clients to benefit from multicultural sensitivities, bilingual advantage, cost efficiencies, and savings unique to the Florida market and throughout Latin America.